| | | |
| --- | --- | --- |
| GOLF LESSON | PUBLIC | MEMBERS |
| 45 minutes, 1 person | 45€ | 40€ |
| 45 minutes, 2 persons | 55€ | 50€ |
| 45 minutes, 3-4 persons | 65€ | 60€ |
| | | |
| --- | --- | --- |
| GOLF FOR BEGGINERS | PUBLIC | MEMBERS |
| 1.5 hours, 1-2 persons | 80€ | |
| 1.5 hours, 3-4 persons | 120€ | |
| | | |
| --- | --- | --- |
| ADULTS COURSE (Minumum 4 persons) | PUBLIC | MEMBERS |
| Price per person per month | 45€ | 40€ |
| | | |
| --- | --- | --- |
| JUNIOR GOLF ACADEMY | PUBLIC* | MEMBERS* |
| Price per child per month | 35€ | 30€ |
| | | |
| --- | --- | --- |
| HANDICAP certificate | PUBLIC | MEMBERS |
| 1 hour | 40€ | 36€ |
*including balls ( 1 tocken 20 balls)
*Including manual Trolley
More information and bookings: 657300972 (Roy)
Are you looking to take up the game of golf or do you want to become better at the sport and have more fun on the course? Then it is time to book a lesson or beginner course with me!
My name is Roy Kullick and I am a golf-instructor and professional club-fitter, since 2018, originally from the Netherlands. My classes are in Lorca and I enjoy helping golfers of all levels, so don't hesitate to come to me with any issues or improvement areas within your game.
Through BioSwingDynamics training, I have learned to look at each individual swing. Everybody is built differently so naturally no two swings are exactly the same. Let me help you with yours!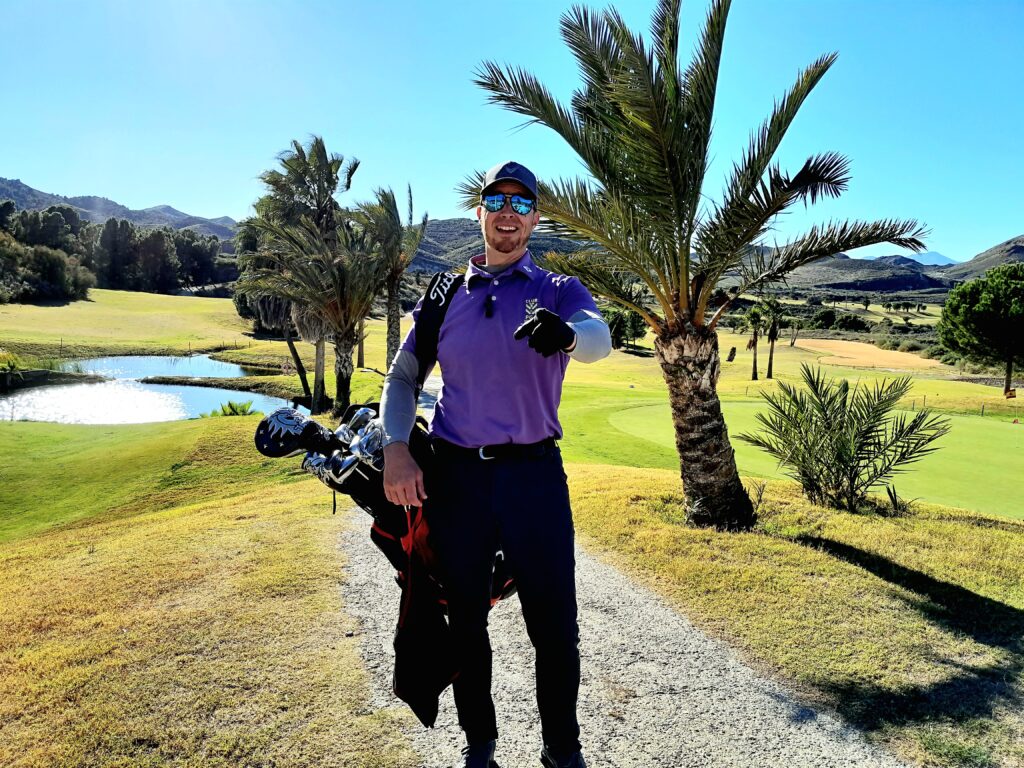 My Flightscope golf radar system can help us identify what is going on with the club and the ball, and is a great tool to work on your golf. Why guess when you can measure?
My Spanish is still a work in progress, but I am fluent in English, Dutch, German and most importantly: Golf!
So if you want to improve your swing on the driving-range, work on your short game on the practice green or want to get tactical advice during an on-course lesson, then please contact me or the pro shop and we will get to work.
See you soon at Lorca Golf Course!